Users on Tablets and our online GeoGebra App already have the advantage of our new slick user-interface. The good news is… we've now also updated our offline desktop apps for Windows, Mac and Linux. So, GeoGebra Math Apps now has the same touch-friendly and modern interface across all platforms!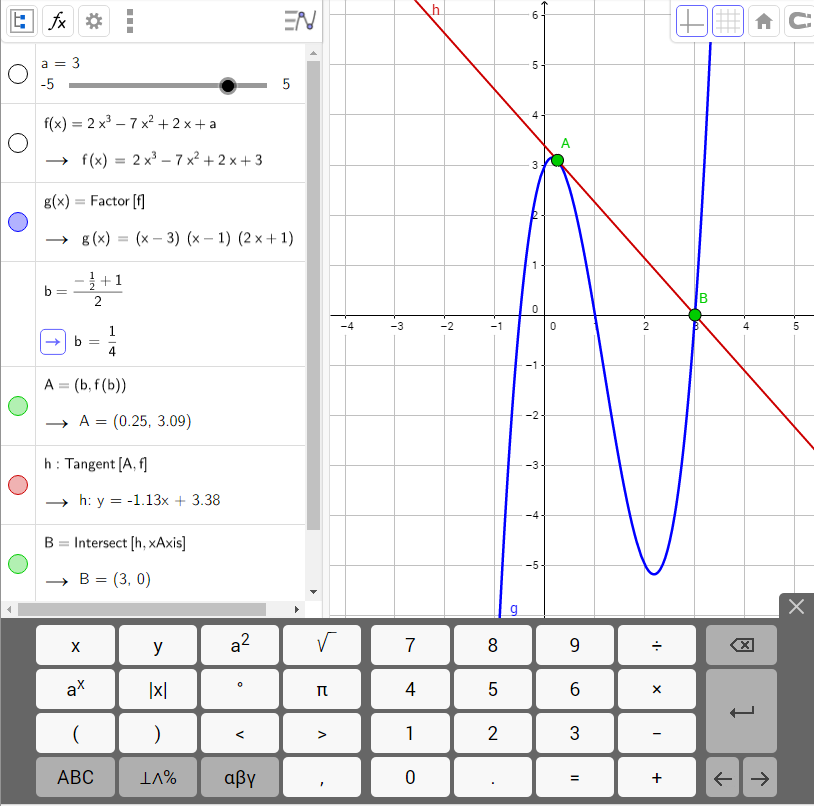 Main improvements of the new GeoGebra Math Apps for desktop:
Same, great user-interface across all platforms and webpages

New full-featured equation editor in the Algebra View

Enhanced Algebra View (with sliders, checkboxes and exact fractions)

Enhanced

Insert Image Tool

to use with your WebCam

Saving integrated with your

GeoGebra Account

so you can access your files from all platforms

Offline installation and saving of .ggb files still supported, of course!
And for those of you who are happy with the good old GeoGebra Classic desktop versions: we will continue to support them with bug fix updates in the future as well.
You can get the new and shiny GeoGebra Math Apps for desktop and other platforms from beta.geogebra.org/download and the regular download page will be updated very soon.